Board of Trustees
The GV Health Foundation is managed by a board of trustees, chaired by Mr Stephen Merrylees who is supported by trustees Ms Ella Cannon, Mr John Evans, Mr Graham Hofmeyer, Ms Rebecca Lovell, Mr Ross McPherson, Ms Suzanna Sheed and Mrs Alice Tallis.
The trustees are nominated independently and their nominations are endorsed by the GV Health Board of Directors.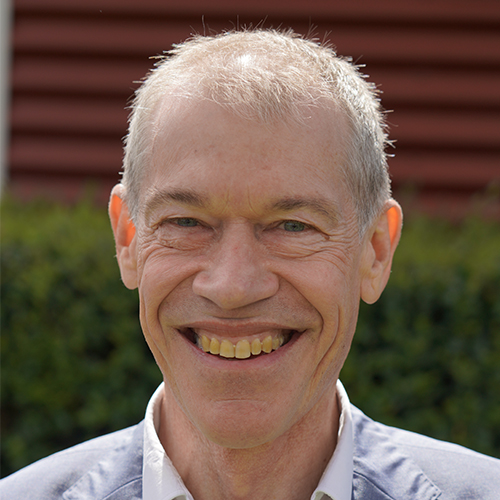 Stephen Merrylees – Chair
Stephen Merrylees is SMR Legal's Managing Director and has extensive experience as a senior political adviser and as a government lawyer with the federal government including the Department of Foreign Affairs and Trade.
Having been a five-term Mayor and nationally accredited mediator, Stephen also has life experience operating a large family property, lecturing in law at Melbourne University Dookie Campus and as Executive Director of Goulburn Murray Community Leadership Program (Fairley Leadership).
Stephen has served on numerous local and state advisory boards and committees and has completed the Australian Institute of Company Directors Course. He is currently Chair of the Shepparton Art Museum Board and a member of the CFA Shepparton District Headquarters Brigade.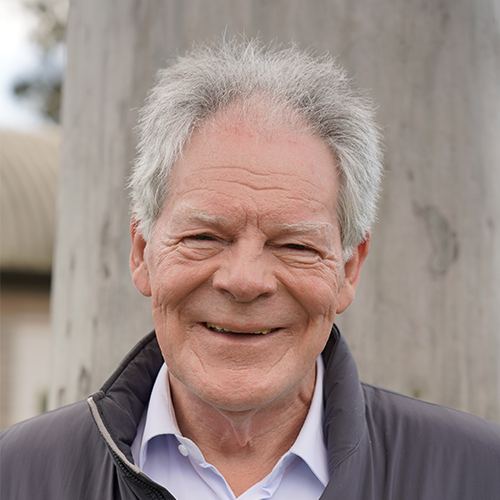 Ross McPherson AM – Immediate past chair – Trustee
Ross was a founding trustee and served as chair of the Foundation from 1991-2022.
Ross pursued mixed careers of law and journalism before joining his family company, McPherson Media Group, of which he is Executive Chairman.
His previous community involvements have included founding directorships of The GV Community Fund, Committee for Greater Shepparton and Fairley Leadership, which he helped establish and chaired for a decade. He was deputy chairman of SPC Ltd, past president of the International News Media Association and a deputy chancellor of the University of Melbourne.
Ross remains a trustee of the Hecht Trust and The Rural Foundation, and a director of the Greater Shepparton Lighthouse Project.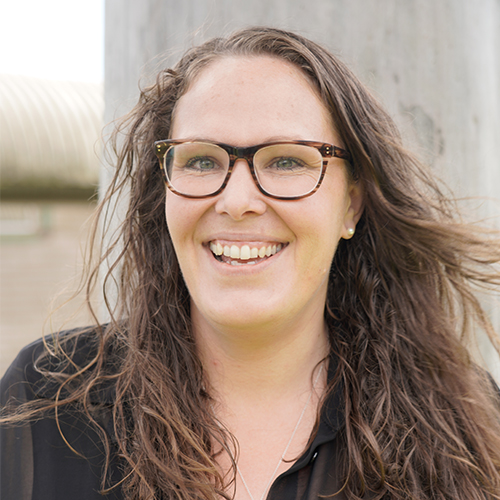 Ella Cannon – Trustee
Ella Cannon is a Principal at Hive Legal in Melbourne and practices commercial and regulatory law.  Ella advises a broad range of clients from ASX-listed companies and government departments to software start-ups, and has extensive experience advising key private and public stakeholders in the health industry. In 2022, the legal team at Hive Legal that Ella co-leads was named the 'Commercial Team of the Year' at the Australian Law Awards.
Ella grew up in Shepparton and completed her schooling at Notre Dame College before obtaining an Arts and a Law degree (first class honours) at the University of Melbourne.
After 15 years of studying and working in Melbourne and Sydney, Ella relocated back to the Goulburn Valley with her young family in 2021.  She has a keen interest in promoting regional opportunities and improving local health outcomes, and brings to the Board her significant experience in legal governance and the complex regulatory overlay that applies to health services providers in Victoria.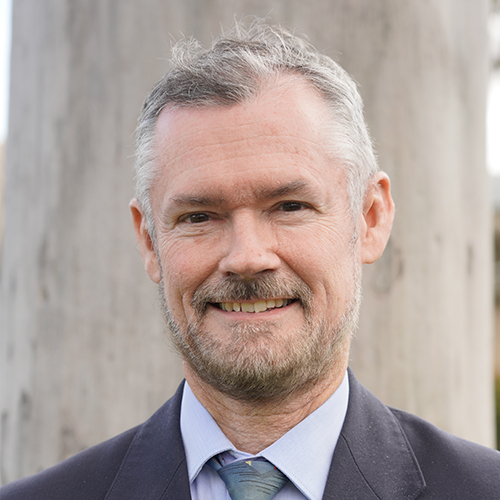 John Evans – Trustee
John has an accounting and finance background, and advises a broad range of businesses, in both the SME sector and larger corporate clients, on matters such as strategic planning, marketing, governance, and financial analysis.
Prior to this, John held a series of executive positions in Finance and General Management in Australian public company groups over a 15-year period.
John has held several other non-executive directorships in Australian public companies, private companies, and not-for-profit organisations including a number of roles within the Shepparton and Goulburn Valley community.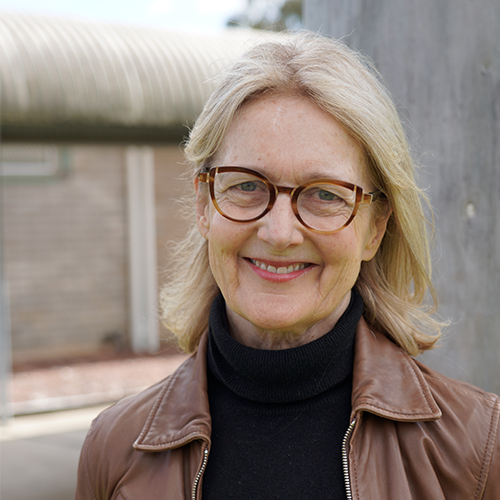 Alice Tallis – Trustee
Raised in Tasmania and educated in Hobart, Alice completed a Bachelor of Education at University of Tasmania.
Alice taught for three years in Melbourne then, changing careers, accepted a position with a specialty cheese distributor, which grew into National PR Manager for King Island Dairy (KID). During this time, Alice was part of the team responsible for the development of brand values and marketing strategies for KID, created strong relationships with the national food media and coordinated media events and product launches nationally.
In 1993 Alice married Richard and moved to Dookie; they have three children and together established Tallis Wine Company in 2000.
Along the way Alice has been involved in a voluntary capacity within her community: Currawa Primary School Council member 12 years; Lifestyle Dookie inception member; Dookie Earthed Committee Chair – Regional Arts Vic Small Town Transformation Grant; Benalla Art Gallery – Special Advisory Board member and Destination Goulburn Valley (Formerly Tourism Greater Shepparton) Board member.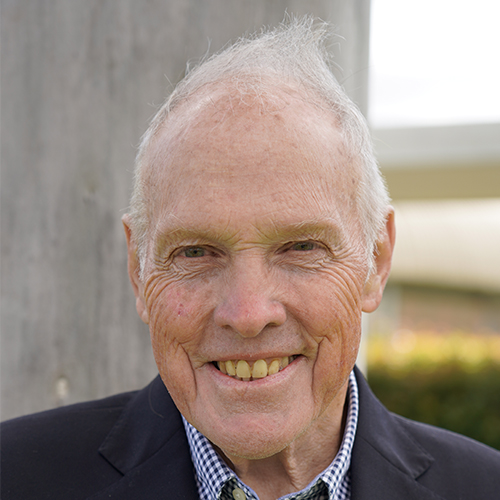 Graham Hofmeyer – Trustee
Graham is a passionate community member. Graham has served as Regional North Manager AV Jennings, Country Housing Manager Dennis Family Homes, Construction Manager Regional North and Regional Manager Metricon Homes and Director Kavant Management Pty Ltd. Graham has enjoyed 40 years in the Housing Industry, followed by ten years in subdivision development.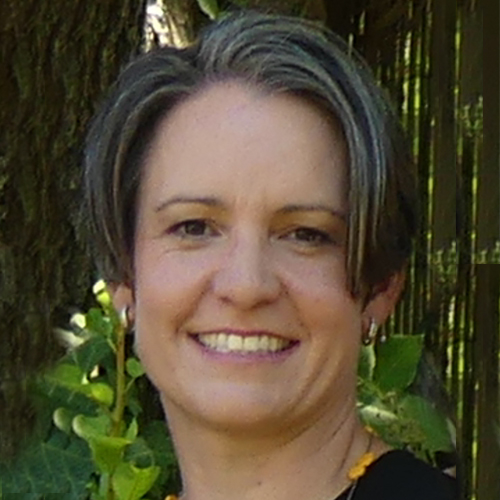 Rebecca Lovell – Trustee
Rebecca is a passionate member of the Goulburn Valley community, having lived here almost all of her life. She lives in Shepparton with her husband Dan and two children, and numerous pets!
Rebecca is a former Board Chair of GV Health, also serving on the GO Tafe, and Shepparton Retirement Villages boards in the past. Rebecca is currently the Board Chair for Giz A Break, a NFP, and assists in advisory capacity with local businesses.   Rebecca was the CEO at MB+M, a financial services business in Shepparton for seven years, an owner for 15 years, and an employee for 23 years.
Rebecca is currently enjoying a career break to support her neurodiverse family, and to continue her advocacy work on equal entitlement to quality education for disabled students. Occasionally you'll find her at a local dog daycare pursuing her passion of training and caring for dogs, and more frequently enjoying social and competitive tennis around the region.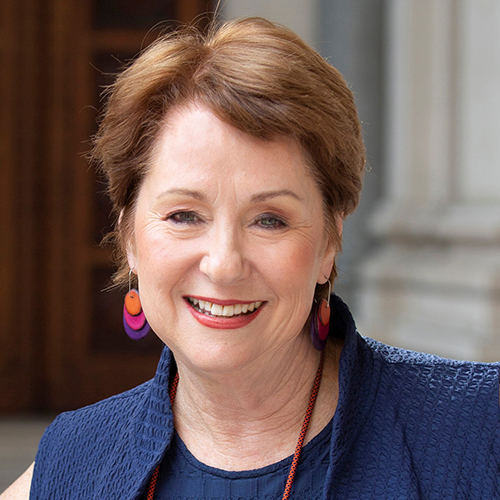 Suzanna Sheed – Trustee
Suzanna Sheed has been a member of the GV Health Foundation since 2001. She has a rural background having grown up at Jerilderie New South Wales.
Suzanna attended boarding school in Melbourne and went on to study law at Melbourne University where she obtained a Bachelor of Laws degree and later achieved a Master of Laws.
She has raised two children in Shepparton and practised law for more than 40 years. She is a fellow of the Williamson Community Leadership Program (Leadership Victoria), serves as a trustee of the Goulburn Valley Hospital Foundation, was a Director of the RACV for 11 years and was a long serving member of the board of the Goulburn Murray Leadership Program (Fairley Leadership). She is a member of the Australian Institute of Company Directors. An active member of the community Suzanna decided to run for State Parliament in 2014 and successfully represented the Shepparton District as the local member until November 2022.
Suzanna's particular interest have been in water policy, provision of better educational outcomes for students in regional areas and access to health services. Suzanna has developed effective working relationships across the Victorian Parliament and Victorian State Government and attributes her many successes during her parliamentary terms to her collaborative approach and capacity to negotiate outcomes.